Lello Serao reads Pietrasanta during the Night of Art 2017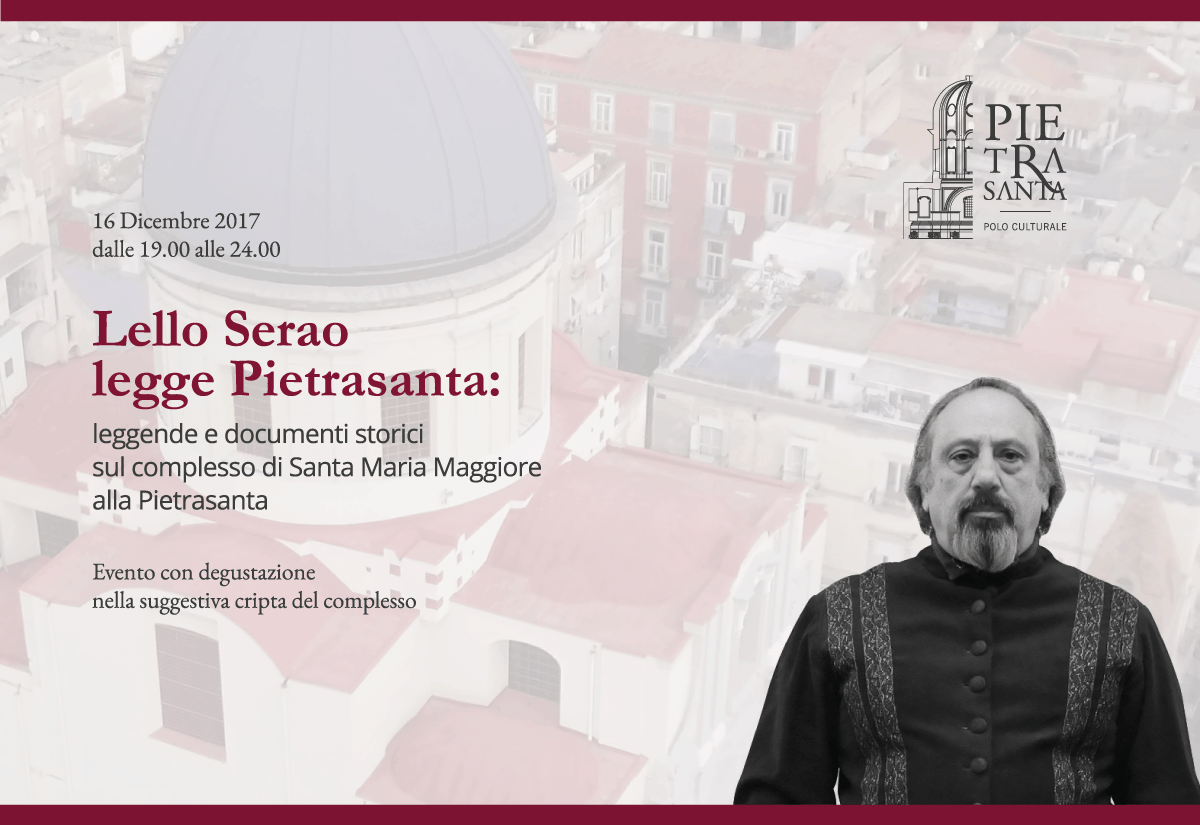 NAPLES – Lello Serao reads Pietrasanta during the Night of Art 2017
On December 16th legends and stories about Santa Maria Maggiore
(DIRE) Naples, December 14th – "Lello Serao reads Pietrasanta: legends and historical documents on the monumental complex of Santa Maria Maggiore". This is the title of one of the highlights that will animate the 2017 Night of Art in the historic center of Naples next Saturday, December 16th.
The performance, entrusted to one of the most representative actors of the Neapolitan theater scene and scheduled from 19 to 24, anticipates what will be an interactive journey, designed by Phantasya , a Neapolitan company specialized in multimedia content, which will link the events of Pietrasanta with the history of the city through a unique multi-sensory path.
Located at the gates of the major decumanus, the site, composed of the Basilica, the crypt, the undergrounds and chapels of Pontano and Santissimo Salvatore, is now open after the restoration works carried out thanks to UNESCO and the Pietrasanta association which, since 2000, deals with the enhancement of the entire monumental complex.
Source DIRE